Have you been putting off having your home professionally power washed because of the fear your next water bill will be through the roof? At SpringBrook Power Washing, we get a lot of questions from our customers about how professionally power washing their homes will affect their water usage costs. The truth of how little they will pay in water costs to power wash their home surprises many of our customers.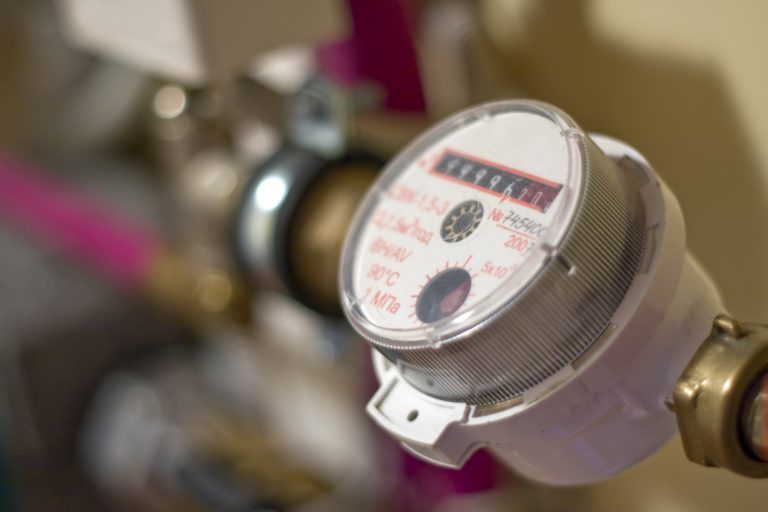 So How Much Does Using Your Water Cost?
The total water costs to professionally power wash your home is between 20 and 40 cents from your municipal water. For example, the price for city water in Westerly, RI, is about $43 for 18,000 gallons of water (yes, 18 thousand). With the cost that low, this breaks down to only be one cent for every five gallons of water. Many of the other areas we service in New England have similar city water usage costs.
We keep your costs low in two ways. The first factor is the specialized equipment our trained professionals use to power wash your home; this is not pressure washing equipment found at the local hardware store. The second factor is our effective detergent solutions. Our custom pumps and equipment allow us to gently spray a high volume of water mixed with detergent at a lower pressure. Specific nozzles enable us to apply this solution to your home safely, efficiently reaching heights up to 4 stories, without ladders. This process, commonly known as soft washing, allows the professionals from SpringBrook Power Washing to quickly and effectively wash your home. As a result, the less time it takes to clean your home, the less water used, and the more you save on your utility bills.
It is best to leave these tasks to professionals. Power washing a home yourself without proper training or the right equipment can cause irreparable damage to your home or you. Additionally, the cost of hiring a professional is offset a great deal just by the water usage savings alone (versus doing it yourself).
When Power Washing, Let the Cleansers do the Work
As described above, professional power washing equipment moves a large volume of water, gallons per minute (GPM), compared to homeowner grade equipment. Now, you might think, "how is that going to reduce my water usage cost?" One word. Efficiency. Now, let us explain.
It's a common misconception that you should use high pressure to remove mold from your siding. Most homeowner grade pressure washers drastically increase the water pressure from your spigot to thousands of pounds per square inch (PSI). Washing a home using high-pressure without cleansers is slow, ineffective, and can cause damage. Also, the low water flow rate of consumer-grade equipment, only 2-3 GPM, makes it very slow to rinse. For these reasons, it may take you a whole weekend to pressure wash your house yourself. With our equipment and process, our team can do a far better job in just a few hours; and leave you with long-lasting results, all while saving you money on your water bill.
When our teams wash away dirt, mold, and grime off of hard surfaces like concrete or pavers, we can adjust the equipment to use high pressure combined with our high GPM and appropriate detergents. The efficiency of this equipment, combined with the detergent's power to remove debris quickly, reduces water use water waste. The same water savings also happen when we use different nozzles for the various surfaces we wash around your home. The harder surfaces require a nozzle with a higher PSI than the siding or roof of your home. At SpringBrook Power Washing, we train our teams to use surface-specific pressure to wash all surfaces at your home.
Learn more about the benefits of our no-pressure roof cleaning and reasons why a higher PSI is not always the answer when washing surfaces at your home.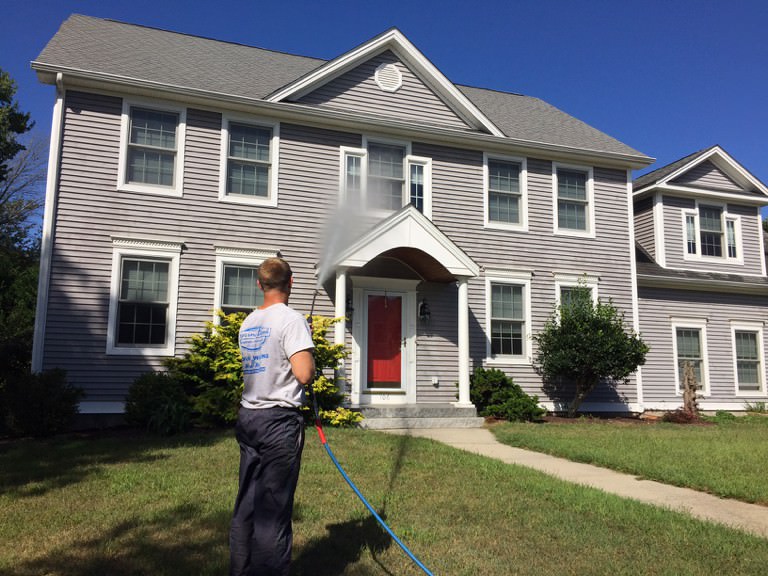 Related Questions to Professionally Power Washing Your Home
There are many questions first-time customers of SpringBrook Power Washing customers have about the process and procedures of our services. Learn more about how we can wash your home if you have a well water system. Another question we get from our customers is, can they keep the power washing appointment for their home during a water ban? Yes, we can still power wash your home during a water ban. 
For the Most Savings on Your Water Costs, Leave it to the Experts!
The professionals at SpringBrook Power Washing have seen it all. Our team of power washing experts knows how to approach every cleaning challenge of your home while saving our customers money on their monthly water usage costs.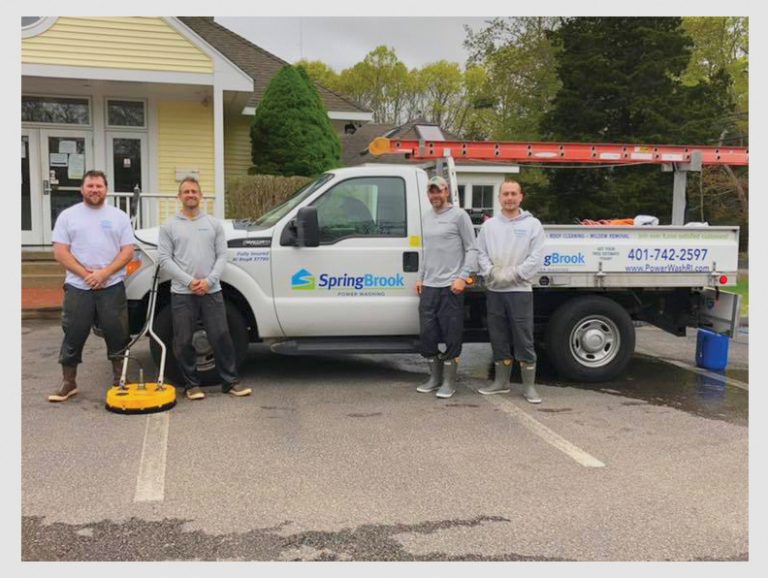 We provide our customers with the fantastic results SpringBrook Power Washing is known for along with the absolute best customer service. We continue to gain the trust of our customers with our experience and transparency in our power washing process. We understand all the costs of maintaining your home. That is why we do our part to bring these costs down for our customers.
Don't wait! Get a Free Consultation on how we can restore the beauty of your home while saving you money on your utility bills.
Get your
FREE

Exterior Cleaning Estimate