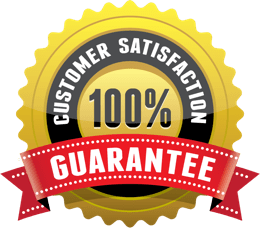 Get your deck professionally cleaned by the pros at Springbrook Power Washing. Our expert technicians will get your wood or composite deck barefoot friendly again. While the New England seasons contaminate your decking with pollen and grime, we can wash it all away using gentle pressure and safe detergents. Mold, dirt, and dust are no match. Our 100% Satisfaction Guarantee backs all of our Professional Home Power Washing services. So grab a cold beverage, contact SpringBrook Power Washing and let us get your deck ready to entertain family and friends. You'll be amazed by the before and after transformation. Shoes NOT required!
Common Deck Washing Problems
Green Mold & Algae - Usually found on the north side of homes, decking, railings or concrete, and anywhere that is shaded for periods of time during the day. Mold buildup can become a fall hazard due to its slippery nature on horizontal surfaces such as pressure-treated wood or composite decking. It can also cause or worsen allergy symptoms and respiratory problems. Fully removable with professional deck pressure washing.
Black Mold - Commonly grows on decking, railings, gutter faces, soffits, window trim, and can spread via soffits/vents into the attic and other areas inside the home. The worst type of mold can cause serious allergy symptoms and respiratory problems. Fully removable with professional deck power washing.
Artillery Fungus - Tiny black specs on your siding that can be felt with your fingernail. This type of fungus comes from contaminated mulch beds around the home and permanently adheres to your siding. We cannot remove artillery fungus.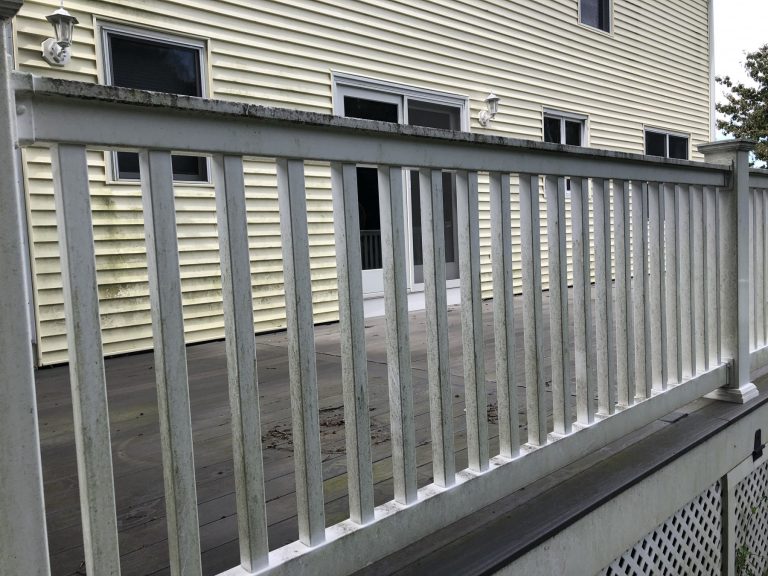 Upon arriving at your home, our Technician will make a thorough inspection of the work area to make sure sensitive items are away from the decking to be power washed. We take extra precautions that our hoses do not affect any landscaping, garden areas, or other objects near the home. Our team will move any large items you were unable to move. (grills, large tables, etc)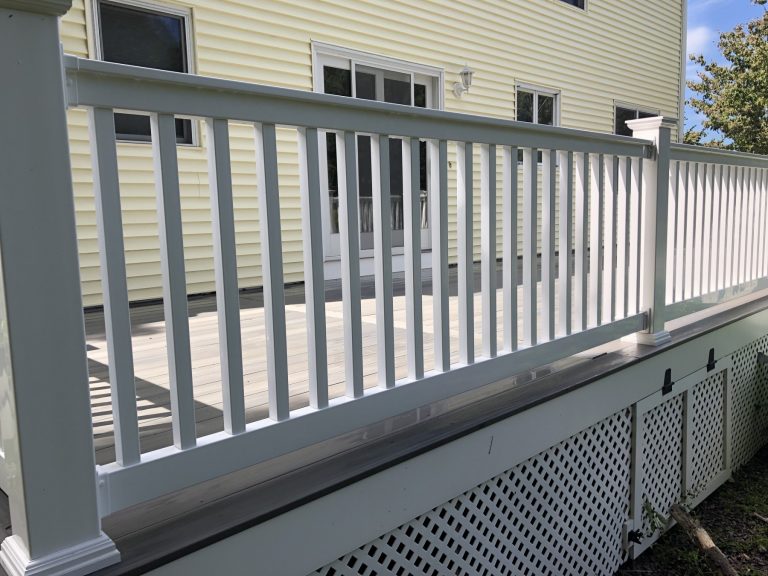 At this time, all landscaping surrounding the work area will be wet down with water. We will then apply our exclusive detergent solution and mildew preventative treatment to your decking and railings. Detergent is allowed to dwell for several minutes allowing the mold to soften and eliminate all growth.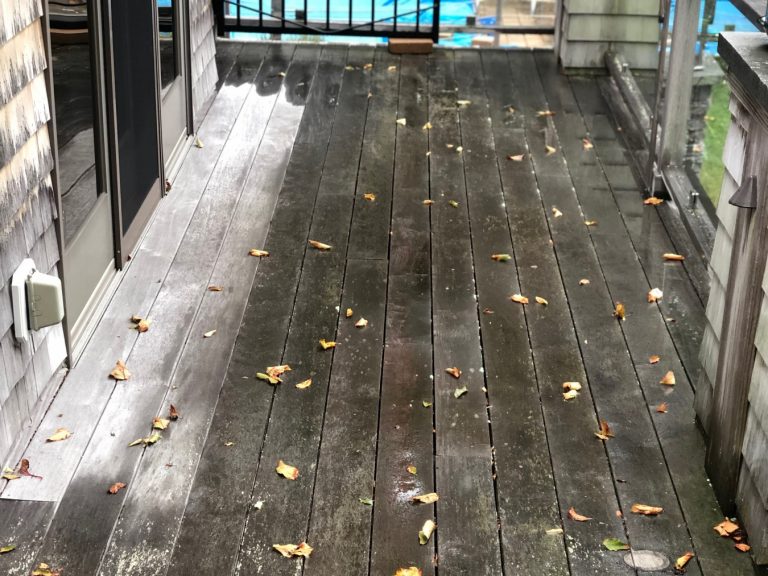 While waiting for the detergent to dwell, stubborn areas will be scrubbed with a brush to ensure flawless results. Each section is then thoroughly rinsed to remove dead mold and detergent, leaving your deck looking like new! All landscaping is rinsed with fresh water again during this phase as a preventative measure.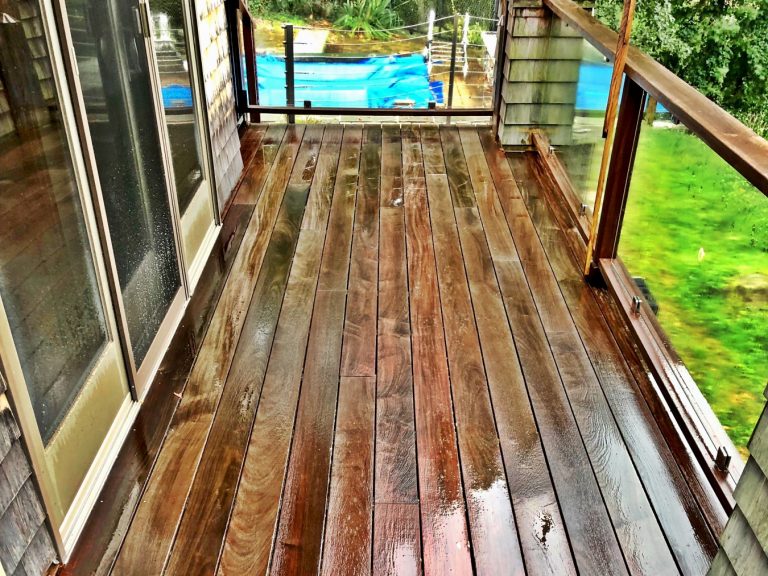 We perform a walk around after completing all your scheduled services to make sure we did not miss anything. We reconnect your garden hose and leave the work area neat and orderly.
Are the detergents you use safe for kids, pets and landscaping?
YES, our detergents are non toxic and safe for your family, pets and landscapes. All landscaping is rinsed down before, during and after the wash as an additional preventative step. We simply do not have issues with any landscaping. We do ask that you remove any small potted plants/flowers from the work area as they are more sensitive than permanent landscaping.
Do you use safe low pressure to clean my vinyl siding, painted siding or composite decking/rails?
YES, our process, also known as soft washing, uses special detergents to soften, release and kill the mold on your siding, trim, screens, windows, composite decking/rails so that it can be washed off safely using low pressure. This technique virtually eliminates the chance of damage or water being blasted behind siding causing additional mold issues. This system also allows us to safely remove mold from painted homes and trim without removing any paint.
Get a FREE Deck Washing Estimate
With over 32,000 homes washed and 18+ years serving Rhode Island, Eastern Connecticut, and Massachusetts, you can count on SpringBrook for upfront honest advice regarding your deck cleaning project and precise long-lasting results. We CARE about our customers and getting them the right information and services for their home.