At Springbrook Power Washing, we not only take pride in the quality of our work but in creating the best work culture for our employees. The extensive training at SpringBrook turns what other companies offer as a job into a satisfying pressure washing career. SpringBrook offers much more than typical power washing jobs, such as unique work culture, high-quality training, and making the world a cleaner, healthier place.
Reasons to Start Your Pressure Washing Career with Springbrook Power Washing
A team that lives a LEARNING and TEACHING culture.
We work with our team to create GOALS and long term career PLANS.
Invest back into the TEAM through TRAINING and EQUIPMENT.
We APPRECIATE our TEAM and the EFFORT they put into their craft.
We live by our 6 Core Values: Pride, Respect, Accountability, Integrity, Safety, and Exceeding Expectations.
Benefits to a Career with Springbrook Power Washing
Consistent, full-time, seasonal work April through November while enjoying time off in the offseason.
Unemployment benefits available up to $576 per week while you are temporarily laid off.
Additional Bonuses based on performance for Leadership Positions.
Health Insurance is available for certain Leadership positions.
Safe worksites with up to date equipment.
Friendly work environment.
A team that takes PRIDE in their work.
Requirements
Proof of identity and employment eligibility.
A Valid Driver's license and reliable transportation.
A positive attitude and willingness to learn.
Power Washing skills can always be taught. Training is a massive part of our life and process at Springbrook Power Washing.
What we value even most in those seeking a Career in Power Washing are attributes that can't be taught. Such as, a willingness to work hard, go the extra mile for our clients, be ethical and honest, and be a reliable team player.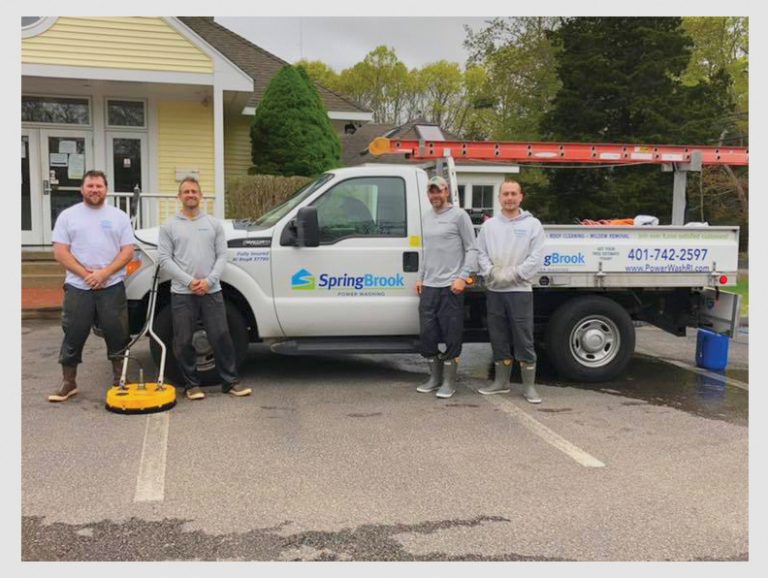 Please complete the application below, we will review your application and get in touch!