Are you starting to notice unsightly black streaks on your roof? Those are not stains you see, but rather algae growing and eating away at your roof. At this point, it is widespread and needs to be removed as soon as possible. As a result, the only real way to safely and effectively clean your roof is with No-Pressure Roof Cleaning.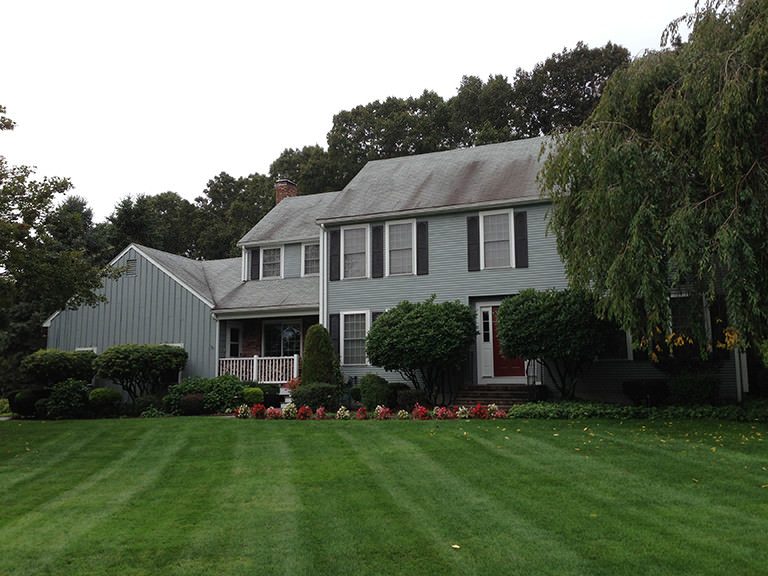 However, this is no DIY job and needs a professional touch to ensure your roof is thoroughly cleaned. Not only is cleaning your roof dangerous, but it can be costly. Don't waste your money on store-bought equipment meant to pressure wash harder surfaces like pavers and concrete. Instead, our exclusive No-Pressure Roof Cleaning from SpringBrook Power Washing will take all the worry out of maintaining your roof.
1. Extend the Life of Your Roof With No-Pressure Roof Cleaning
The algae, Gloeocapsa magma, feed on the limestone in and around the shingles on your roof. A roof professionally cleaned will not just look like new, but also prevent you from paying thousands of dollars for an expensive and time-consuming replacement roof.
Don't make the mistake of counting on the cold winter months of New England to kill the algae. After all, this particular variety can survive in low temperatures and continue to wreak havoc on your roof all year long.
2. Save Money Every Month!
It will cost you more and more to keep your home comfortable as the Gloeocapsa magma continues to eat away at the shingles on your roof. The algae breakdown the shingles, reducing their ability to reflect the sun's rays. As a result, the black stains from the algae will absorb more heat when summer comes around.
3. Keep the Mold Out!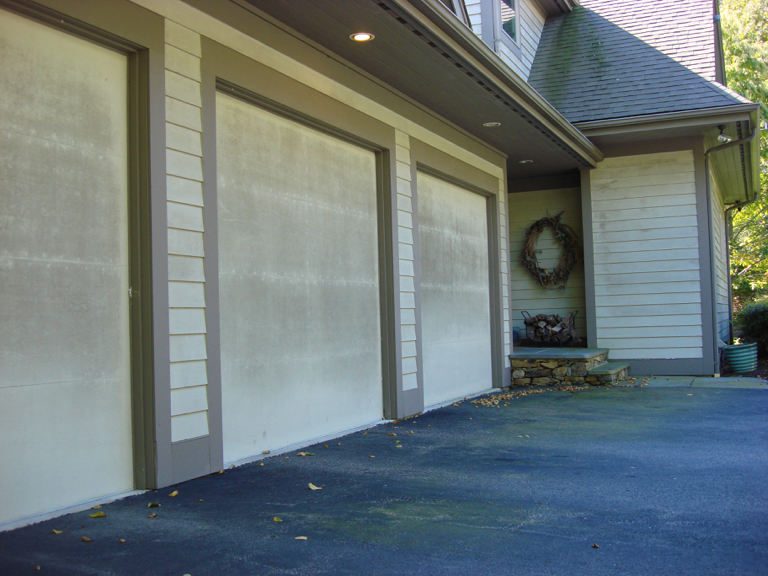 The algae growing on your roof won't stop there. Gloeocapsa magma is airborne and will travel to the rest of the exterior of your home. Removing the mold early on from your roof reduces the cost of pressure washing the rest of your property.
Longterm damage to your roof from the algae creates the perfect breeding ground for mold and mildew. Keep your family safe! Stop these organisms from eventually making their way inside your home.
4. Boosts Curb Appeal!
While everyone is admiring how amazing your roof looks, you'll be the one seeing green. A well-maintained roof will raise the value of your home. You will also help reduce the spread of the algae.
Make sure to take advantage of exclusive offers from SpringBrook Power Washing when getting your neighbors involved in cleaning their roofs too.
5. Keeps You Covered!
Homeowners insurance may cover roof damage from the elements, or even a tree falling on your home. However, your policy may not cover damage or leaks from a lack of upkeep or a disastrous attempt to pressure wash your home. Therefore, investing in regular maintenance in your roof will save you hundreds of dollars in repairs or thousands for a complete roof replacement.
For Professional No-Pressure Roof Cleaning, Leave it to the Experts!
Your roof is tough and protects your home from mother nature, but that doesn't mean it can be cleaned with standard power washing equipment or cleaners. It's in the name; pressure washers shoot water from a nozzle at thousands of pounds per square inch. This kind of force can damage your roof, voiding any roof warranty you may have had.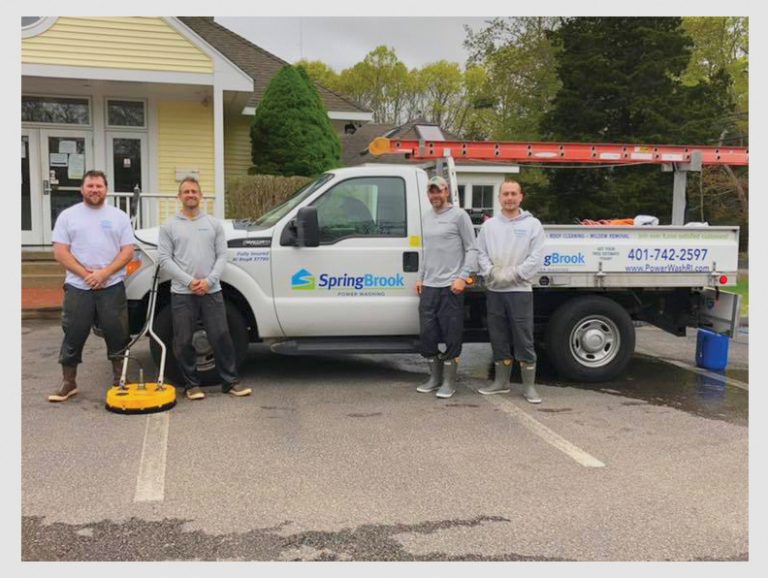 The professionals at SpringBrook Power Washing have seen it all. Our team of experts knows how to approach every cleaning challenge. Our exclusive No-Pressure Roof Cleaning can remove years of dark algae buildup and remove as much moss or lichen as we can, depending on the extent of their growth.
Don't wait! Get a Free Consultation on how we can restore the beauty of your home.
Get your
FREE


No-Pressure Roof Cleaning Estimate